DIY Burlap Pumpkin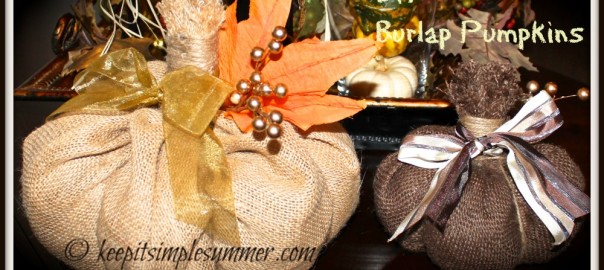 Hey everybody, it's another "Try It Tuesday" and it was my turn to choose the craft, so I chose these awesome burlap pumpkins.
They were super easy and I had a few different colors of burlap from other projects so we got to make varying sizes and colors.
Sondra Lyn has a great tutorial right here titled How to make a Burlap Pumpkin.  The only place we really deviated from the instructions was the size of the burlap used.  Since I had scrap material, I pulled out the scraps that we thought were big enough, we found the center of the burlap, and then cut the corners so the material was circular "shaped".  We were too lazy to cut the material in an actual circle. We figured we were walking a tightrope, taking our chances, but hoped it would still turn out ok…………and it did!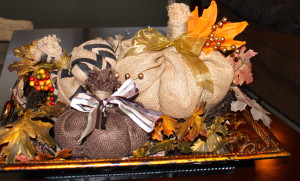 We each ended up with 2 or 3 pumpkins that day and I made a couple more a few days later with some different burlap I had from Lowes.  So cute and a really easy decoration.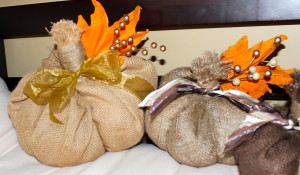 I like that you can glam them up with more embellishments, or keep them more simplistic if you want.  Either way, they were fun to make and turned out cute.  What do y'all think?  Any ideas on how you would embellish them?
Oh yeah, I forgot to mention that the filling is plastic trash bags, you know those supermarket trash bags that you have a million of but don't want to throw away because you feel bad and can never remember to take them back to the store? So this craft is also pretty cheap.  Just the cost of the burlap and your embellishments.  How's that for awesome !?!
See ya next Tuesday,
Summer and Tabitha