Easy homemade garlic bread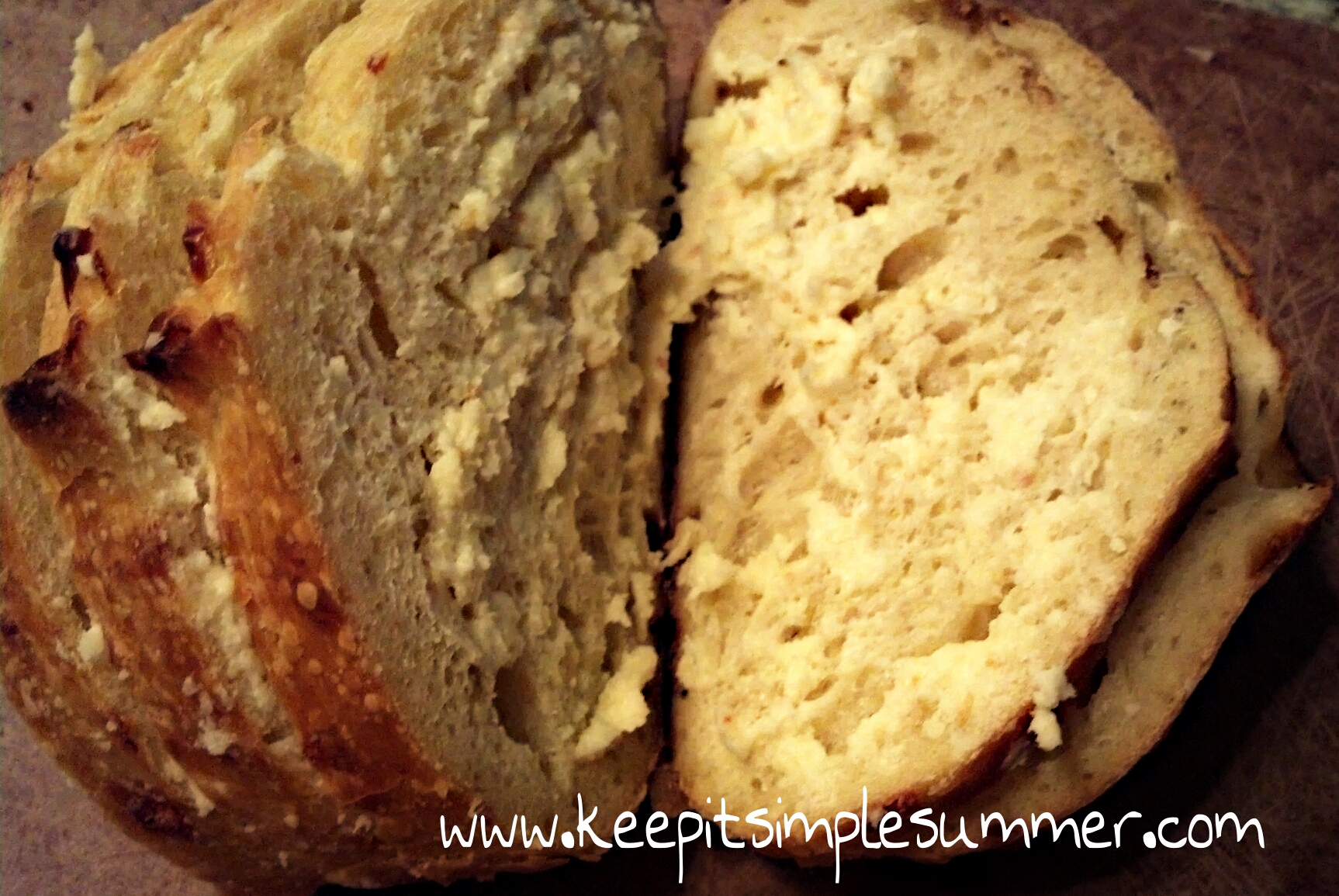 I have been making this garlic bread as long as I can remember and it is so easy and oh so good! Butter, cheese, and garlic…you can't go wrong!!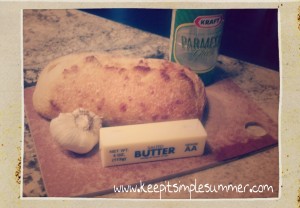 All you need is a loaf of French bread or any kind of loaf you prefer. I personally like the soft French bread best and its only a couple bucks at my local grocery store. (The one shown in the picture above is a 3 cheese loaf from Panera Bread, just happened to be what my husband brought home that night).
Combine your butter, garlic, and parmesan cheese together in a small bowl, set aside.
Slice your bread down the middle or in slices. I usually cut mine in slices.
Now, if you cut down the middle just spread the mixture all over both sides of the inside of your bread.
If you are slicing your bread, spread on each side of the bread all the way to the end. If you have some left over go ahead and spread some over the top of your bread as well.
Then just wrap it up in some foil and place it in the oven for about 20-25 mins. You want the butter melted.
Enjoy!