Wooden Thankful Wall Picture Board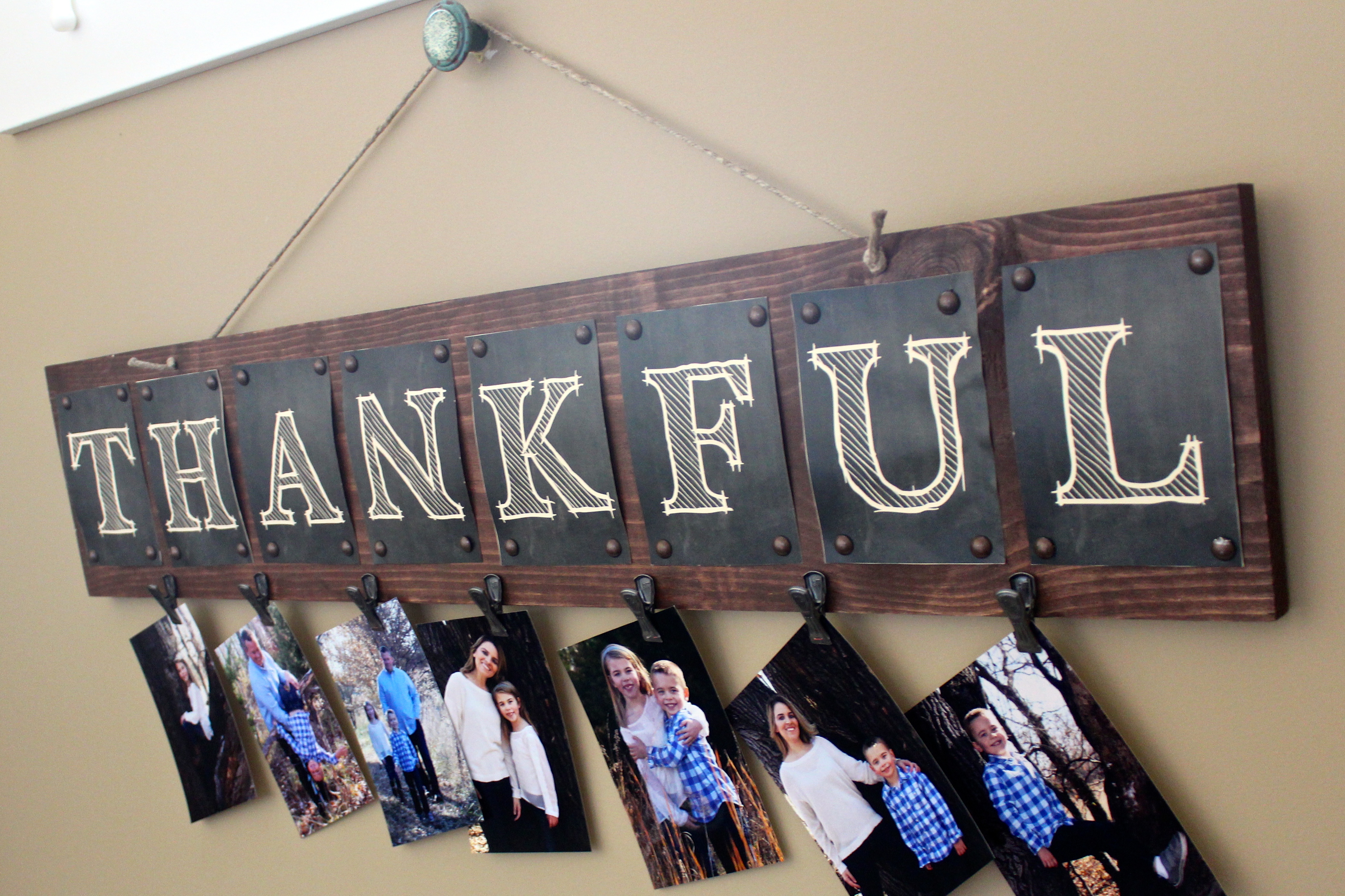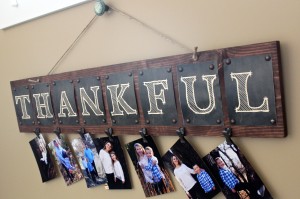 It was Try it Tuesday and Tabitha and I were ready for a DIY.
We both needed some wall art.
We both had some new pictures we wanted to display.
We both didn't want to do anything with frames.
Luckily it was Tabitha's turn to pick and she found this Thankful Photo Board on Shanty2Chic's site.
If you haven't been to their site, I highly recommend it.  It is chock full of the greatest DIY's and their tutorials are really easy to follow.
If you want to see the really versatile centerpiece box from the same site we made click here.
For this project you only need a 1×8 piece of wood (we used pine) that is 36 inches long, some stain, the letters (which are free to download and we had Office Depot print them for us), and some upholstery nails.  You can get those at the hardware store or Hobby lobby (over by the drape section). Oh, and some twine.
We loved that you can change out the pictures whenever you want.
We loved that we were able to knock out a couple of these photo boards in just one afternoon.
Lastly, we loved that the total cost of this project was only about $10 bucks because we bought a 72″ board, cut it in half, and we already had the stain.
There was a lot of love in the room.
The longest part of the project was spacing out the letters and making sure we nailed them into place nice and straight.
The only change we would make to the tutorial would be to glue the letters onto the wood before nailing them on.
We found even though we nailed the four corners in tightly and evenly, overtime, the card stock has bowed a little.  It's not major and not even really noticeable from the front view, but if you are looking at the board from the side you can see it.
Otherwise, we were totally happy with how the project turned out and both have them hanging by our stairs as I write this.  See for yourself.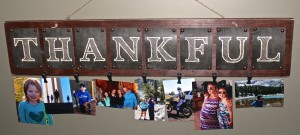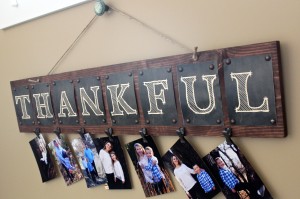 With the printable letters, the possibilities are endless: Family, Faith, Grandkids, CRAZY, FOOLISH, ESCAPE, I'VE MADE A HUGE MISTAKE……the list goes on.
Let us know if you make a board and send us a picture.
Until next time,
Summer and Tabitha