Hot Buttered Rum Drink Recipe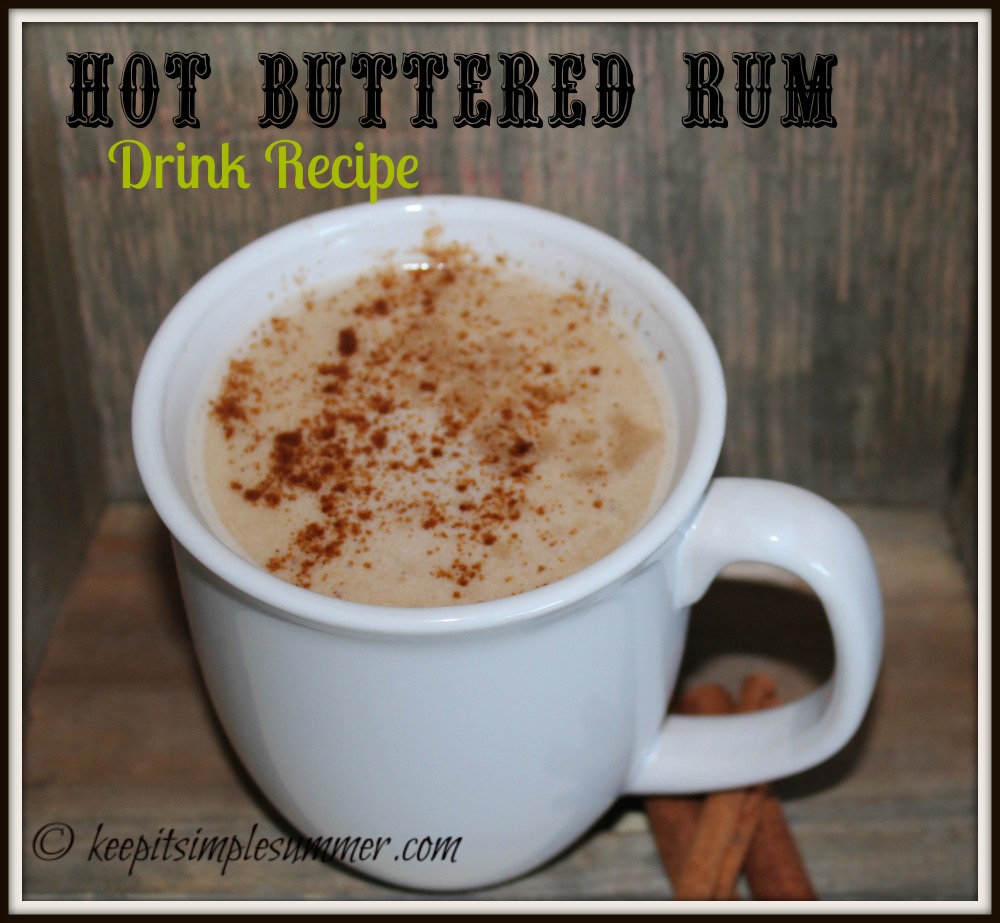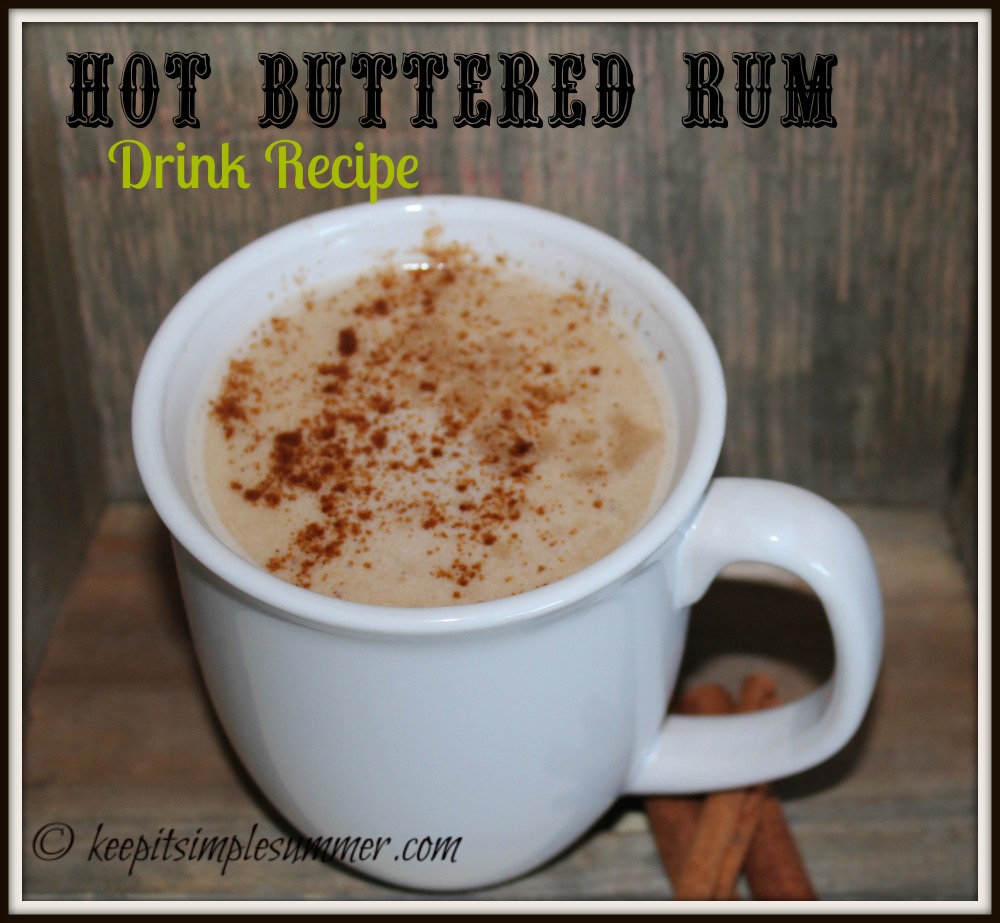 Ok, I've got to admit that I am not a big rum fan.  I never have it at the house and it's not something I'd order at a bar, but for some reason during the holidays this Hot Buttered Rum Drink Recipe caught my eye.
I never had time to make it during the holidays (which is too bad because that's when we need a drink most, right?), but I didn't forget about it.
Luckily, due to the crazy cold weather we've been having, it still felt right to go ahead and whip up.
I love that the mix can be frozen, so it's easy to make a cup morning, noon, or night. Ok, just kidding, just night.
You can even leave out the booze and it basically tastes the same (you can only taste a hint of rum) so even the kiddo's can have a hot drink.
Making the mix is quick and the ingredients are few.  Only brown sugar, butter, melted ice cream, cinnamon and nutmeg.  All you have to do is throw everything into a food processor, and blitz until smooth (I'm filing this under my "low-calorie" section of recipes).
Then you either use it, or put it in the freezer.
How hard is that?
Even an airhead like myself can handle that.
The most difficult part of the whole recipe is keeping ice cream around long enough to make it.
If you can pull that off, and we still have some cold nights, you might as well make a warm drink and get cozy by the fire.
Adapted from Hot Buttered Rum on Barbara Adams Beyond Wonderful site.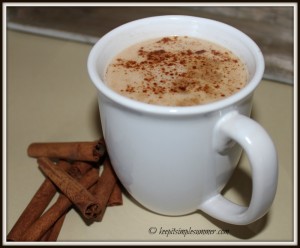 Hot Buttered Rum Drink Recipe
Print recipe
Delicious hot drink reminiscent of the holidays that is great for sipping by the fire or out on the deck on a chilly night. Freeze the mixture and just make what you need when you want it.
Ingredients
2 cups brown sugar
2 sticks butter, softened
2 cups vanilla ice cream
1 teaspoon ground cinnamon
1 teaspoon ground nutmeg
1 Ounce dark rum
1/2 cup boiling water
1 heaped tablespoon hot buttered rum mixture
Dollop whipped topping (optional)
sprinkle pumpkin pie spice (optional, you could also use cinnamon or nutmeg)
Directions
Place the sugar, softened butter, ice cream, cinnamon, and nutmeg in a food processor and blitz until smooth.

If not serving immediately, place the hot buttered rum mixture in a container and freeze. It will not hard freeze.
To prepare one drink, combine the rum, boiling water and frozen hot buttered rum mixture in a heat-resistant glass. Stir well.

Add a dollop of whipped topping (optional).

Sprinkle with pumpkin pie spice, nutmeg, or cinnamon if your prefer and serve immediately. Enjoy!