Distressed Spring Mason Jars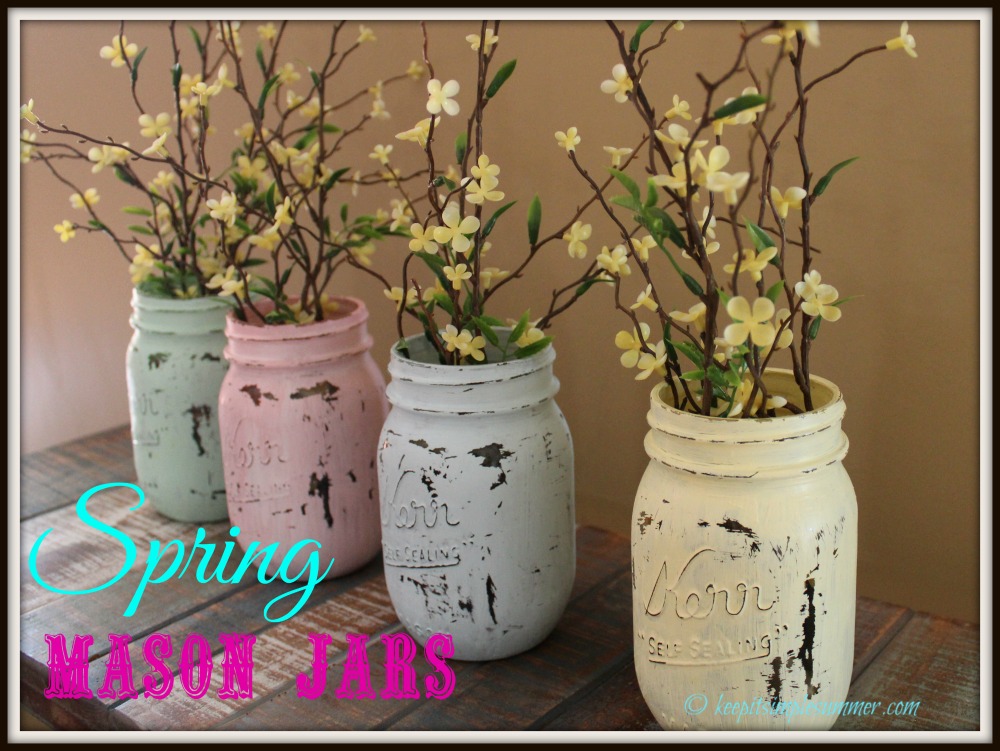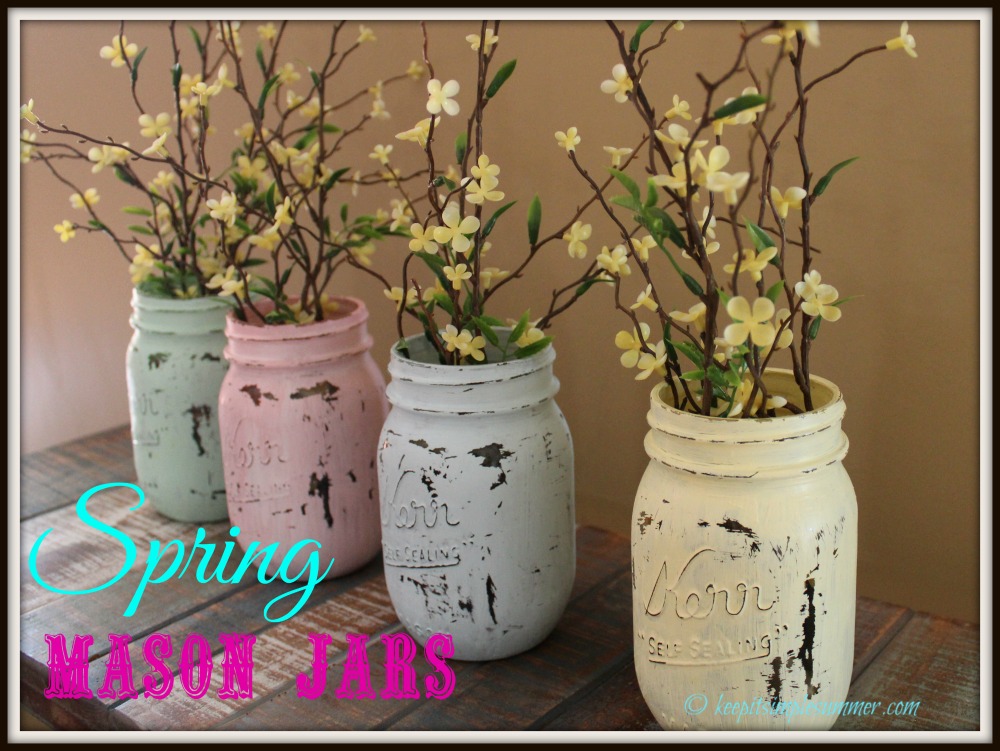 There are probably eighty million billion hundred and twenty-one things you can do with a mason jar (that's a very big number according to my five year old).
They're so simple, fun, and versatile for decorating and gifts that sometimes I wonder how much people even still use them for canning.
Well I do, but don't get the wrong impression.  I only can salsa and it's really not that hard.
Luckily, I had some jars left over and Tabitha went and got a few more so we could make some Distressed Spring Mason Jars to put on our mantels with our DIY Spring Banners.
We looked around online on how to make chalkboard paint and found tutorials that included using non-sanded tile grout and latex paint.
Easy enough, but we couldn't imagine a need for that much chalkboard paint and didn't want to pay $12 for the grout.
So instead of buying the grout, we decided to try a different route (that sentence rhymes by the way).
Tabitha bought a small bottle of Martha Stewart clear chalkboard paint for about $6 and we decided we would experiment.
It worked out pretty well we think.
To achieve this look, here's what we did:
Mix 1 teaspoon of white acrylic paint with 1 heaping teaspoon of clear chalkboard paint.  Then add 2 drops of food coloring of the desired color (2 blue for light blue, 2 green for light green, and so forth). This should be enough mixture for two mason jars.
Combine paints and food coloring well.
Paint the mixture onto your jars and let dry. There should be enough mixture to coat 2 jars and then do a thin 2nd coat on both jars to cover up any spots that need to be touched up.
Once dry, you can rough up the jars in a couple different ways.
Tabitha actually used her fingernail to rough up a spot and then sanded it down a little with a sanding block.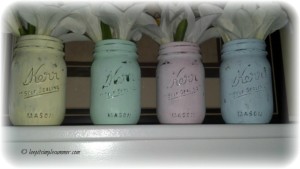 I used a nail file (actually about 5 of the cheapo kind) to rough up the areas I wanted.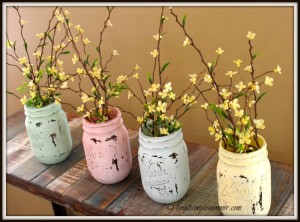 Either way, we both got the effect we were going for.
Disclaimer: To be honest, we haven't actually tried to write on any of the jars with chalk to see if the writing could be erased, since that wasn't really our end purpose.  If any of you give that a go, let us know how it turns out.   We'd love to hear from you.
Catch you next time,
Summer and Tabitha