My Summer Wreath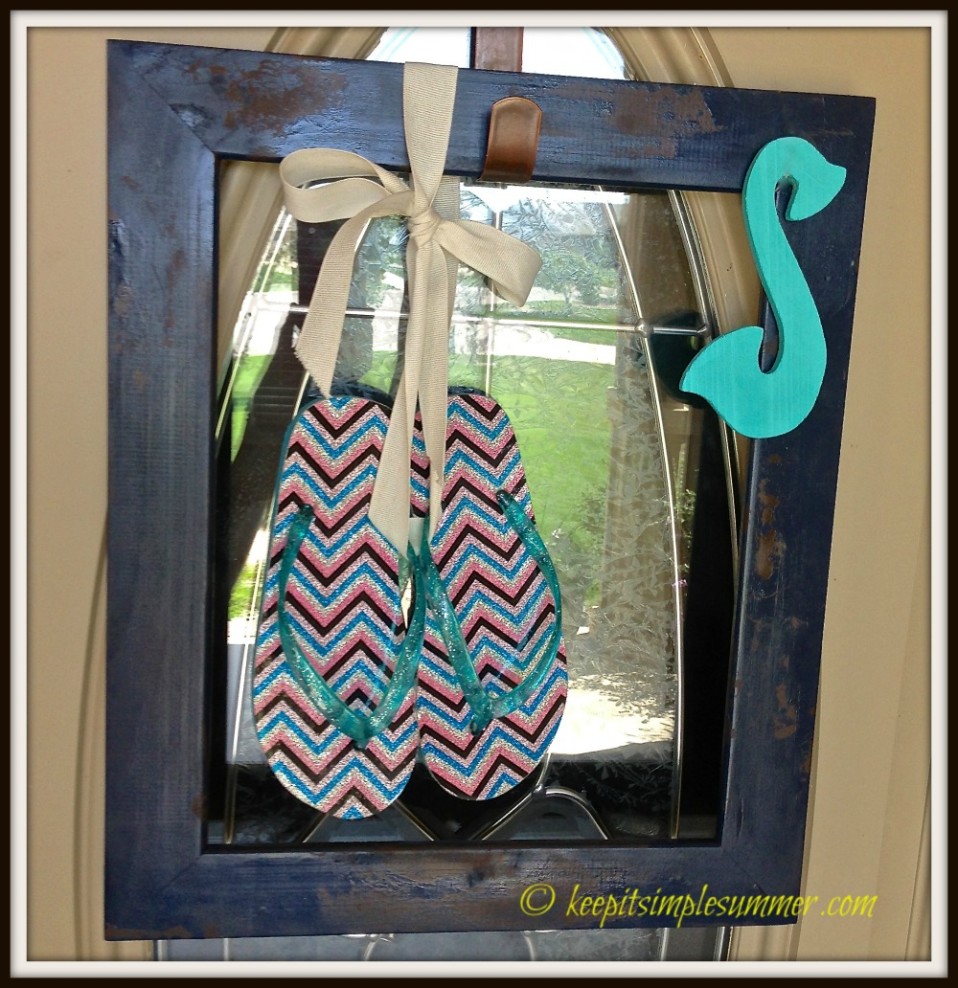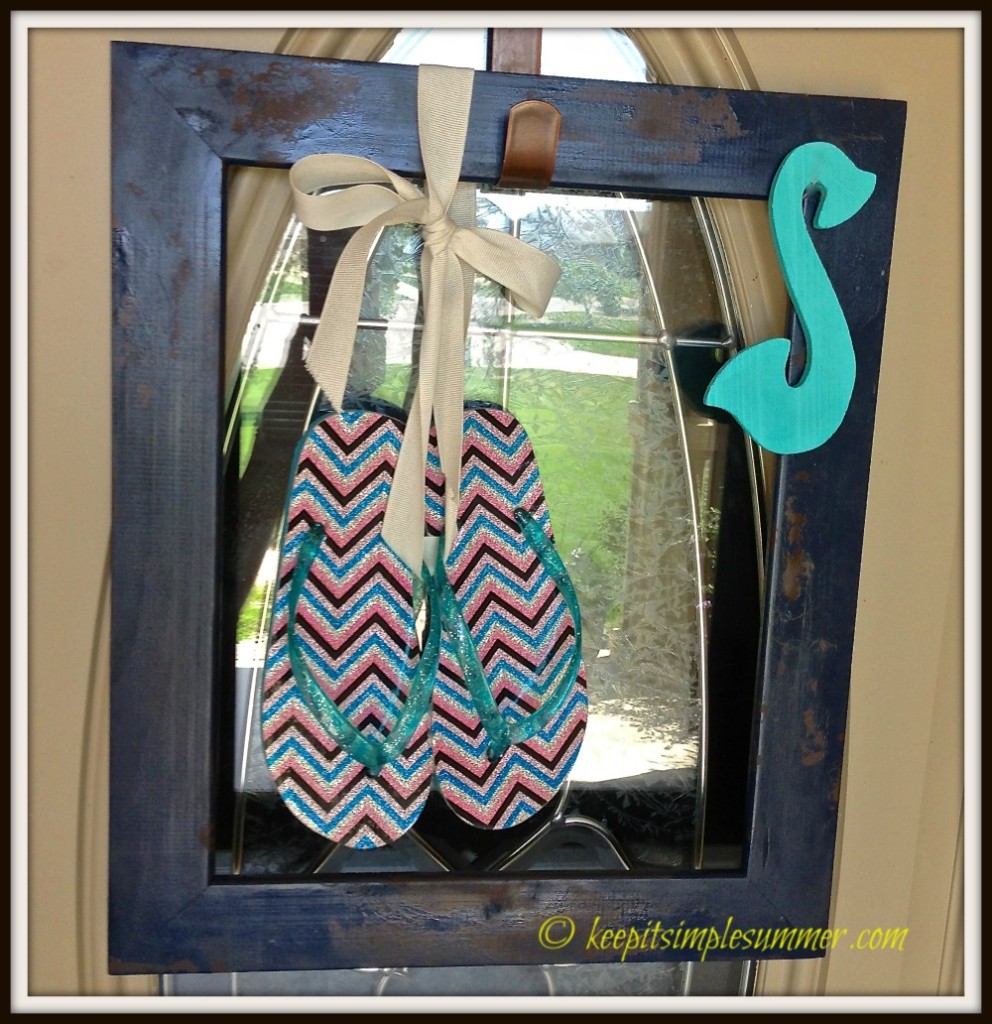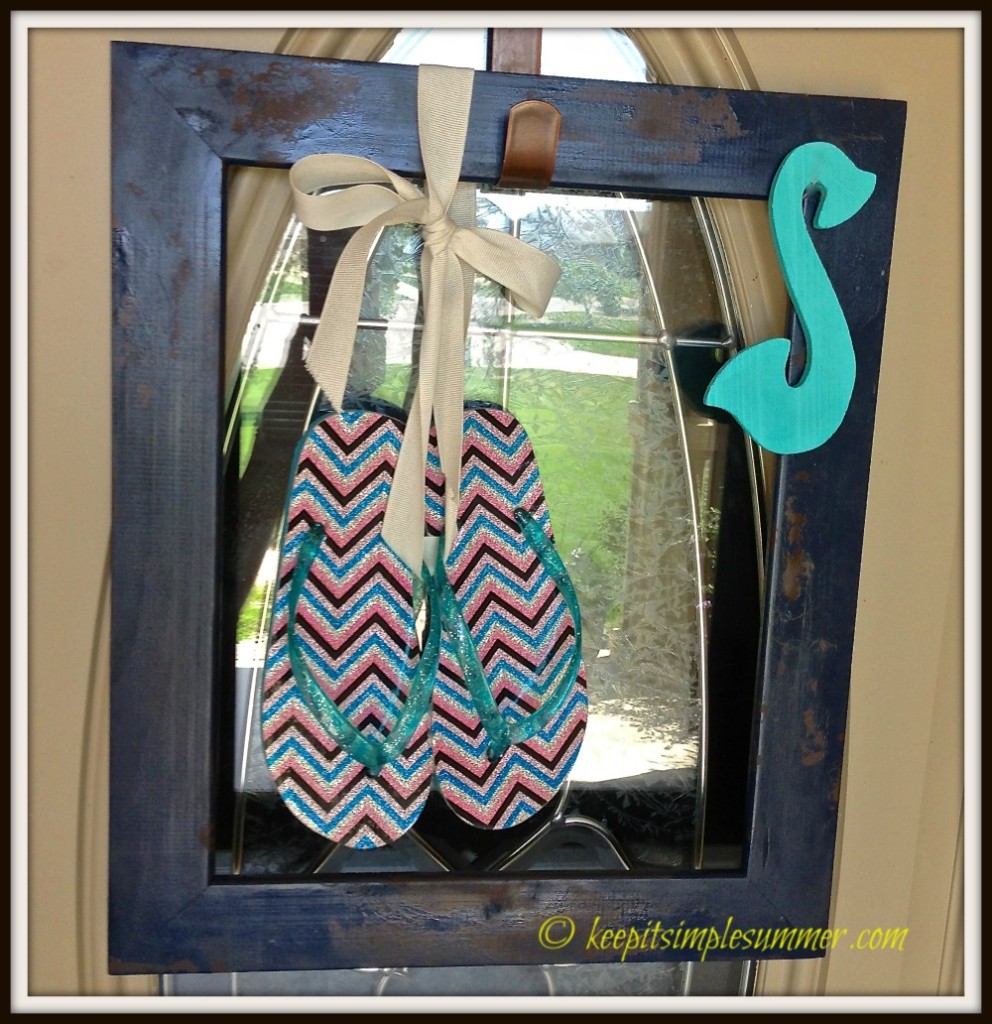 Last Summer I didn't get around to making a fancy wreath.  We were gone for almost a month, traveling west, camping and visiting family.
Not a lot of crafting gets done on the road.
It's hard for me to be creative when I'm trying to keep people from pulling each other's hair or peeing their pants while we're driving down the road.
So instead of leaving my front door empty, I put this "wreath" up and called it a day (to my credit, I did distress the frame using the "Vaseline" technique").
This year I'm going to put it up again because I actually ended up liking it.
Didn't someone once say "Simplicity is the ultimate sophistication"? Or something like that???
Ha ha, well I certainly accomplished simple.
Anyway, nothing says Summer's coming more than a pair of flip flops (and I can't hang a margarita or beer from the door without it spilling), so I guess I'll stick with it for now.
Happy Summer!