Mary Kay CC Cream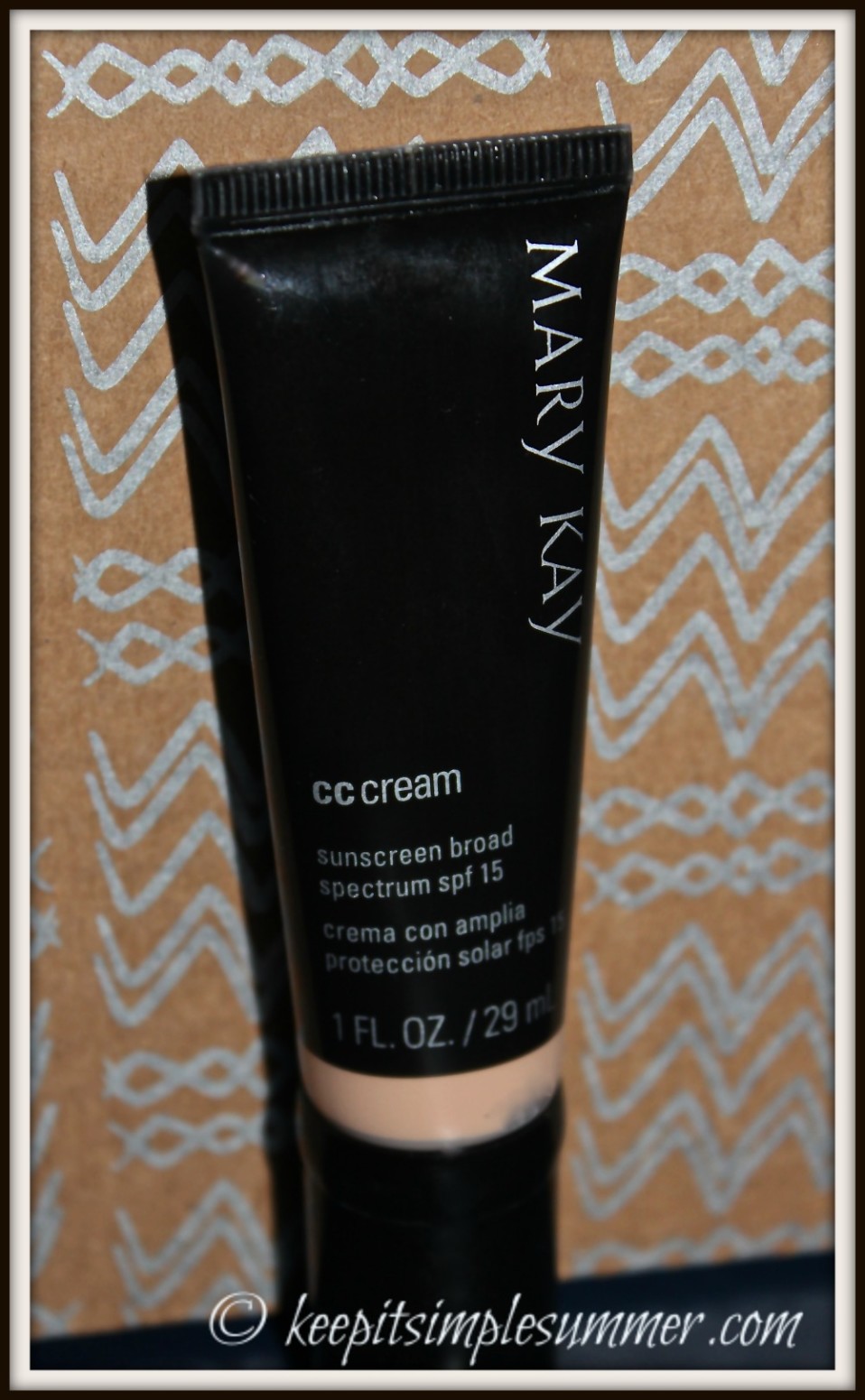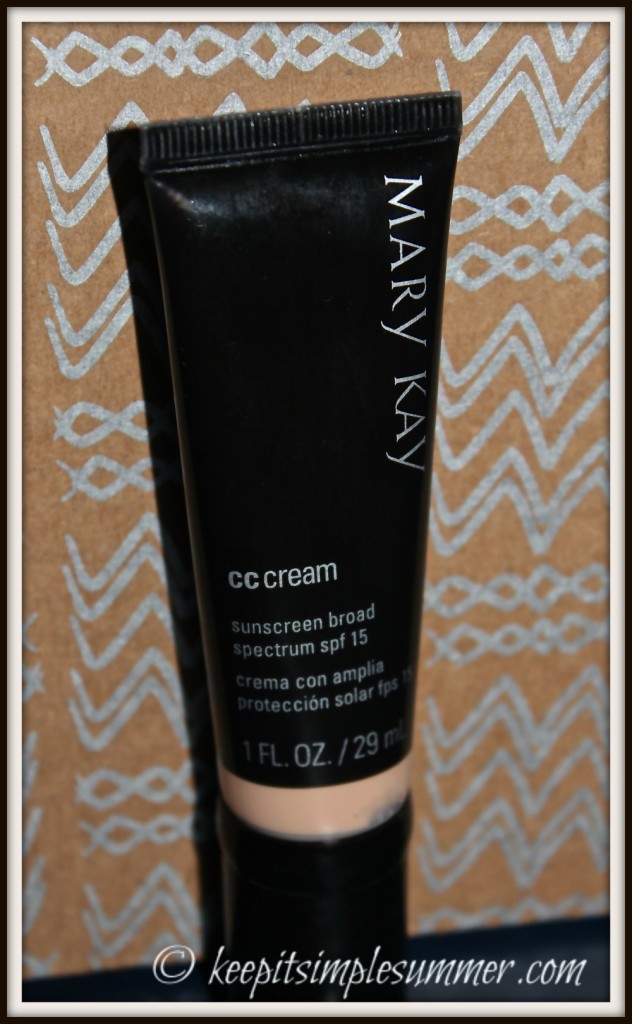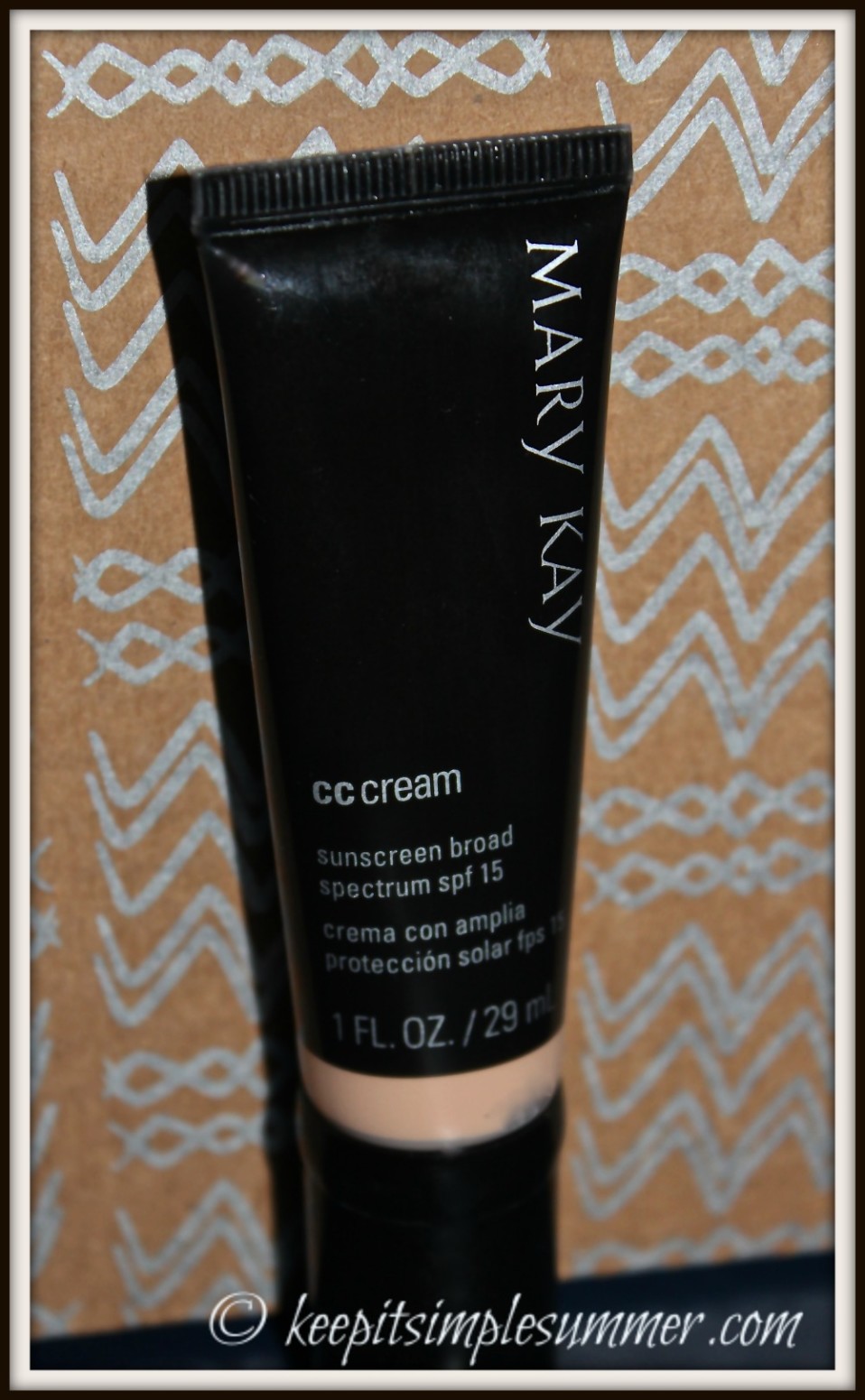 I have never been a foundation girl, for a variety of reasons.
Laziness, paleness, afraid that I wouldn't blend it correctly and get that weird "lineness", to name a few.
But as I get older (boo, hiss, I know it's sad) I've started to see the signs of the bad decisions of my youth.
Ahhhh, when I truly believed I could get a tan.
Lately, I've been looking to wear a little something with color to help correct some of my "issues" as well as hydrate and add some glow.
This Summer I've found the perfect product!
Granted, I maybe behind the curve, that's normal for me, but it's called CC Cream.
The "CC" stands for "color corrective" and most brands contain a skin brightening primer, light foundation, moisturizer, sunscreen, and anti-aging ingredients. While still lightweight the cream is meant to correct and conceal.
A neighbor introduced me to the Mary Kay CC Cream in Light/Medium and I am in LOVE!!
It's just like putting lotion on my face but it does all that other good "stuff".
My skin feels soft, glows a little, and it actually makes me want to put it on everyday.
Repeat, everyday.
That's really saying something, for me to add a whole 10 seconds to my so-called "beauty" routine.
To be real, I'm not saying the CC Cream completely covers up every little thing on my face like normal foundation and powder would, but for me it does the job because of the brightener and light foundation.  It's perfect for warmer Spring and Summer months (or if you're in a time crunch or maybe just lazy like me).
I still use a stronger SPF on my face with the CC Cream when I know I'm going to be outside more than 10 minutes.  I like to use SPF 30+ now that I have some age spots (the CC Cream contains SPF 15).
The cost for the Mary Kay brand is around $20 bucks, not crazy crazy expensive, but more than you would spend in the drug store.
I believe it's worth it because I think it will last me a couple of months, but everyone has their price point for certain things (I won't pay more than $2 bucks for blush).
So people, if you're looking for a new Summer face product you might give a CC Cream a try.
The Mary Kay CC Creams come in various shades and if you want to know where I got mine just comment or email me.
Have a great Summer…….and don't forget to wear your sunscreen or you'll regret it when you're older!
Later,
Summer the Sunscreen Nag