Say What?? 400% Increase you say…..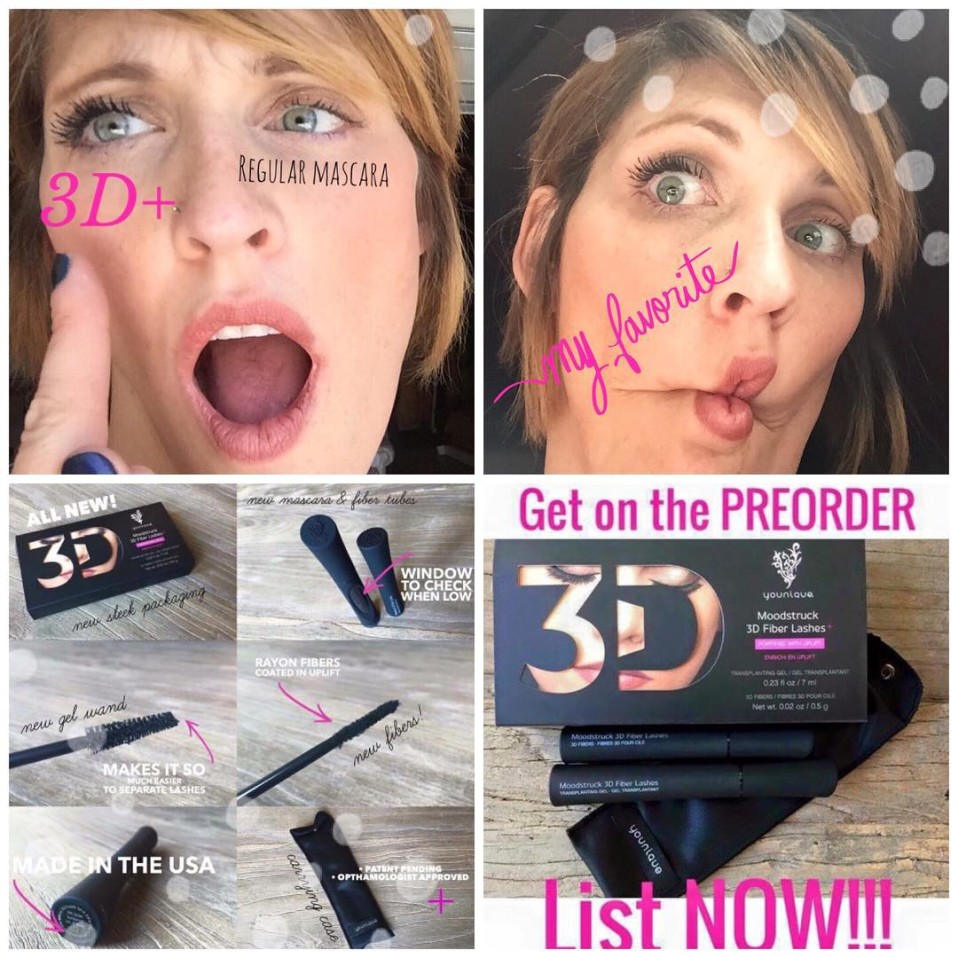 Yesterday Younique made an EPIC announcement and I'm so excited I had to share it with you as soon as possible.  Our #1 selling 3D Fiber Lash Mascara just GOT BETTER.
Yup.
They took my favorite product and enhanced it in so many ways I am almost speechless………almost.
Here's the down low on the enhanced 3D Fiber Mascara +:
1. Ophthalmologist tested and approved.
2. New fibers enriched with Uplift Serum to help moisturize those lashes!
3. 400% percent increase in length (legally-approved),
4. Redesigned wand for optimal application.
5. MADE IN THE USA
6. See through window on the tube so you know when it's time to reorder. GENIUS!
7. Gluten, Soy, Paraben, Sulfate & Folate FREE
8. Vegan Friendly
9. Environmentally-sound packaging/patented and proprietary formula!
10. AMAZING results!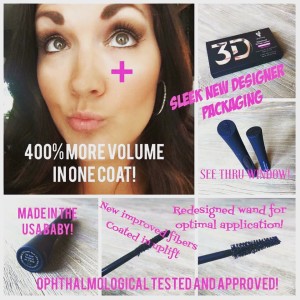 So, are you as super duper excited to order your new mascara as I am?  Well, good news!  It becomes available to order on 7/15/15!  That's only a couple weeks away.
Or, if you're like me and can't wait that long, then I've got you covered!
Our presenter kits now come with FREE Shipping and TWO (yes TWO) of the new 3D Fiber Mascara +'s in them!
Say What?
You might think to yourself "but I don't want to sell Younique" or "I'm not a good sales person".  That doesn't matter!  You can still buy the presenter kit for $99, get $300 worth of awesome makeup for yourself, and then just use your link as a way to buy your favorite makeup at a discount.
Boom.  Done.  How are you not going to my website right now to order???  Click HERE and get yours NOW!!